24 hr Commercial Appliance Repair
 We Repair All Types of Commercial Appliances, Including:
Cooking Equipment, Refrigeration, Restaurant Equipment and Coin-Operated Washer and Dryers.
Find out what's wrong for FREE!
When We Fix Your Commercial Appliances, You'll Never Pay Tip Charges or Diagnosis Fess.
Serving the Valley Since 1961.
Call Now!
(602) 790-5486

We Service The Following Types of Commercial Refrigeration:
Refrigerators
Reach-In, Display, Under-Counter, Chef Base, Worktop, Milk, Dual Temperature, Floral and Walk-In Coolers and refrigerators.
Freezers
Glass-Top and Chest Freezers, Merchandisers, Roll-In & Rack Freezers, Blast Chillers &Blast Freezers.
Refrigerated Prep Tables
Sandwich, Prep and Pizza Tables.
Refrigerated Display Cases
Bakery, Deli, Meat, Poultry, fish, Sushi and Oyster Display Cases.
Bar Equipment
Back Bar and Horizontal Bottle Coolers. Keg/Beer Coolers,  Glass Frosters and Plate Chillers.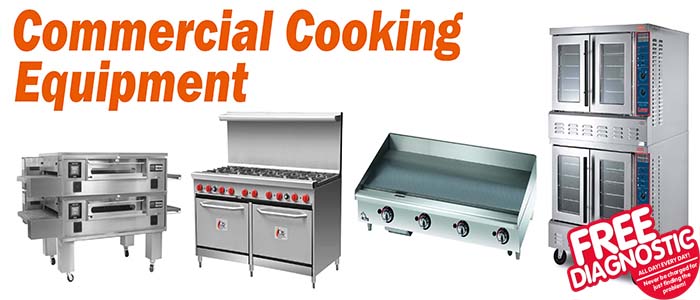 We Also Service the Following Types of Commercial Cooking Equipment:
Ovens
Combi, Roll In, Convection, Countertop, Conveyor, Pizza, Lowboy and Rotisserie Ovens.
Ranges
Restaurant, Stock Pot, Wok, Induction and Hotplate Ranges.
Grills
Panini Presses, Griddles and Charbroilers.
Fryers
Floor, Countertop, & Donut Fryers.
Steamers
Countertop Steamers, Steam Kettles, Convection Steamers and Pressure Steamers.
Food Rethermalizers
Countertop and Free-Standing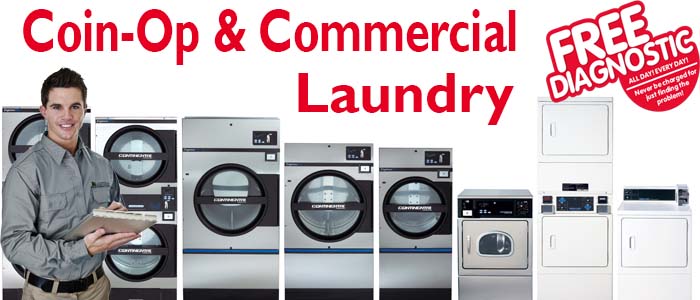 We Repair Commercial Washers & Dryers Too!
Multi-Housing, Coin-Operated, On-Premise, Washer Extractors & Industrial Laundry Machines and Equipment.
We're Availiable 7 Days a Week to Take Your Calls, and The Diagnosis is Always FREE with Completed Repair.
Call (602) 790-5486